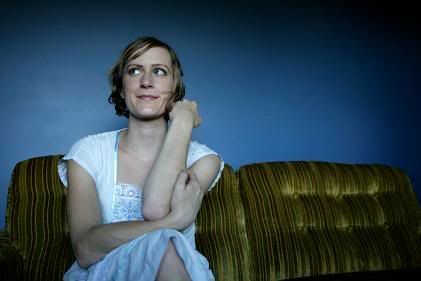 Artist-Laura Gibson
Album-If You Come to Greet Me
Release Date-Nov 14, 2006
Label-Hush
Genre/Style-Neo-Traditional Folk Americana
Size-52M
Quality-HQ
Biography-
Laura Gibson lives in Portland, Oregon, sings songs and plays a nylon-stringed guitar. She is 26 years-old...she grew up in a small isolated logging town in the south coast of oregon, the daughter of a forest ranger and the town's kindergarten teacher. She was a state champion high-jumper, and went to college on a math scholarship and later studied counseling in graduate school...
she couldn't tell you what band put out what particular album in what year, but she could probably describe where she was, how she felt and what you talked about, when she first met you, or what the trees looked like the last time her heart was broken...she likes trees.
In November 2004, she self-released an ep called Amends, produced and engineered by Drew Grow, on a lap-top, in a house in Newberg, Oregon. She began playing shows around that time (unless you count playing shows at local nursing homes, which she has done for some time). since then, many have been endeared to her voice and her songs. she has performed at such fine establishments as the Doug Fir Lounge and the Triple Door, The Tractor Tavern and the Hotel Cafe. She has toured the west coast, and has shared the stage with both old folksters and indie kids. Her music has been featured by West Coast radio stations, and at show-and-tell in her nephews kindergarten class. she thanks her lucky stars for these opportunities...
Gibson is recording her debut full-length album with Adam Selzer (Norfolk and Western, M Ward, Decemberists) at his Type Foundry studios in Portland, and Dylan Magierek (Badman Records - Mark Kozelek, The Innocence Mission) at Closer Recording studios in San Francisco. Recorded completely on analog tape, the full-length highlights Gibson's delicate voice and guitar performance. Gibson found the perfect backing band in the members of Norfolk and Western, arrangements varying from bare-bones guitar and voice, to an orchestra of trumpets, piano, vibraphone, saw, violin, cello, banjo and found sounds. The songs themselves are haunting portraits of nostalgia and intimacy, of loneliness and wide-eyed hope hope. The release is tenatively planned for Fall, 2006. The song Hands in Pockets was selected for the 2006 Pdx Pop Now! compilation, and will be available July 2006.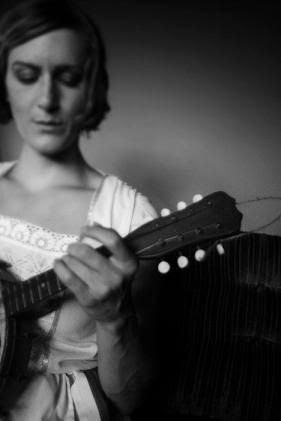 Official Site
-
http://www.lauragibson.net/
Personal Rating-I bought this album online. It's rare and recommended.

Review
-In the years since their biggest early act, the Decemberists, made the jump first to Kill Rock Stars and then to Capitol Records, the tiny Portland, OR, indie Hush Records has quietly turned into one of the most consistently interesting small labels in the country. Although Hush has its share of pop bands (Norfolk & Western, featuring ex-Decemberists drummer Rachel Blumberg; the flat-out terrific Parks & Recreation), the label has also developed an impressive stable of folk and country-tinged singer/songwriters, including Casey Dienel, Shelley Short, and now, Laura Gibson. Gibson's second album and first for the label (her 2004 debut, Amends, was self-released), If You Come to Greet Me is a textbook Hush release. Folk-based but not in the self-consciously "weird" tradition of the Devendra Banhart wing of the current folk-rock revival, these nine intimate songs are centered on Gibson's close-miked nylon-string guitar and warm, appealingly scratchy voice. (Imagine Joanna Newsom singing much lower than her trademark Betty Boop register, and more assuredly on pitch.) However, Gibson's backing band on this album is the core of Norfolk & Western (Blumberg on drums and vibes, Peter Broderick on various stringed things and musical saw, Cory Gray on piano and trumpet, and leader Adam Selzer on electric guitar and samples; Selzer also co-produced and mixed), and the album has the same rich alt-folk vibe as their own recent releases, like a less trippy and emotionally fragile Neutral Milk Hotel. The resulting combination of singer/songwriter directness and subtle but exquisitely detailed chamber pop arrangements gives If You Come to Greet Me greater musical depth than many similar neo-folk albums.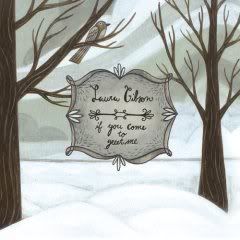 Product-
http://www.hushrecords.com/onlinestore.html
Download-
http://www.savefile.com/files/377164
or
http://www.verzend.be/v/3299077/Laura_Gibson.zip.html