5th Dec. 2006. Indie singer recommended--Eric Anders.


A letter come from Eric Anders.
Two days ago, I left message on eric's site and told him i had bought all her 3 studio albums...I never thought he would reply but he did. I hope he doesn't mind i post the letter here.
Hi Lee,
Thank you for your email. I am always happy to hear from those who connect with my my music. Unfortunately, there are so few I have time to write them all back. By the way, there are four CDs of mine on CD Baby--or there should be. Check iTunes too.
Thanks again for writing.
Eric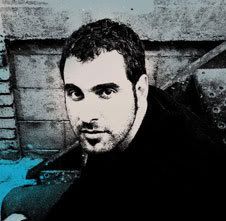 Who is Eric Anders?
After a variety of work experiences—including teaching writing at the University of Florida and years of being a therapist at a non-profit clinic—Eric Anders discovered his voice and ability as a songwriter. In November of 2003, Eric released his debut CD, Not at One, to critical acclaim.
Songs For Wayward Days, Eric's second release, is a 2004 election-season EP of three political tunes. This EP maintains what Performing Songwriter called the "trance-like ecstasy of David Gray and the deadly seriousness of Nick Drake" style so many loved with Eric's debut, Not at One, but the subject of these soul-baring lyrics of love and loss have to do with Eric's love of his country, and the loss he feels when he considers the Bush presidency.
Music critic Mark Wilson calls Eric's 2005 release, More Regrets, "a masterpiece of dark, ambient textures, layered soundscapes and subtly hypnotic grooves." With More Regrets, we find Eric experimenting with different approaches to his sound, and this experimentation continued into his next project.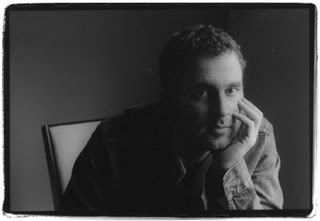 Tethered to the Ground (2006) is Eric's third full-length release. It was produced by Matt Brown, guitarist and producer of Trespassers William (Nettwerk). Eric continues to work with the songwriting collaborators with whom he worked on his previous releases, particularly guitarist Mark O'Bitz—so there is considerable continuity throughout all of his projects. Producer Matt Brown, however, has had a considerable impact on the sound of Tethered to the Ground—as has TW's vocalist, Anna-Lynne Williams, who sings back up on several songs, and TW's bassist, Ross Simonini, who played a variety of instruments, including bass.
Tethered to the Ground also features Eric's first cover release, "Blister in the Sun." Eric changed the lyrics of this 80's party anthem to fit his ethereal, slowed-down version, and received the approval of Violent Femme and writer of "Blister in the Sun," Gordon Gano, for its release. Thanks to Gordon Gano for his great song and his generosity.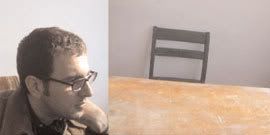 Official Site and more music review
-
http://www.ericanders.com/
Product
-
http://cdbaby.com/group/ericandersnet
Download
-You can download all his songs of 2 minutes' version on his site, but I also have packed and uploaded "More Regrets" for lazy persons. Need completed version? Go to CDBaby to purchase them. Here are download links:
http://www.verzend.be/v/139599/.html
or
http://rapidshare.com/files/6079833/Eric_Anders-More__regret.zip.html