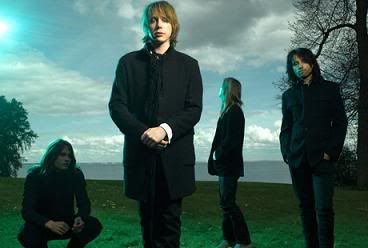 A person who worked in Decentx record company wrote a letter to me and would like to recommend some artiststo you through CocoaMusic. I recommended "The Cat Empire" several days ago, and today i'd like to recommend another band--Mew.
Maybe their album cover isn't so good (for my part), but their music is really amazing. "And the Glass HandedKites" is the best Space Rock albums i have heard in 2006.
Official Site-
http://www.mewsite.com/site_fr.html
and
http://www.myspace.com/mew
(You can hear several songs online here)
Who is Mew?
The members of space pop innovators Mew first met in the seventh grade in Hellerup, Denmark. Before they could even play instruments, the ambitious youths — singer Jonas Bjerre, guitarist Bo Madsen, bassist Johan Wohlert, and drummer Silas Graae — were ready to make music together, although they initially failed as a band called Orange Dog. Madsen briefly spent time in the United States before the guys came back together in their late teens as Mew. Inspired by My Bloody Valentine, the Pixies, Dinosaur Jr., the Pet Shop Boys, and Prince, the Danish quartet's first gig impressed a book-publishing agent in the audience so much that he promptly convinced his company to change their business plan and release Mew's debut album.
Limited to only 2,000 copies, A Triumph for Man was issued in 1997 to critical acclaim. Making things even more dramatic for their gigs, the Mew live experience came to incorporate background animations created by Bjerre. The band followed up three years later with Half the World Is Watching Me, released on their own newly created label, Evil Office. The album saw a limited release in Sweden before the band hooked up with Sony for an international deal. As a result of the deal, the album was ultimately pulled so that they could re-record their best work to date for a worldwide release.
The resulting well-received Frengers appeared in 2003. That same year, the band picked up Album of the Year and Band of the Year honors at the Danish Music Critics Awards. Mew's expansive pop dramatics, intricate passages, and shimmering atmospheric sound were further elaborated on for album number four, And the Glass Handed Kites. The record was issued in Europe and the U.K. in September 2005; an American release followed in July 2006. Wohlert had exited the group that spring to be with his growing family, though Mew continued touring during the summer on U.S. dates with the Bloc Party.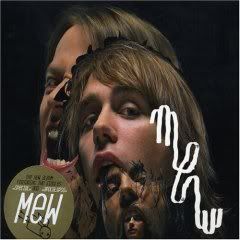 About "And the glass handed kites"
Danish quartet Mew's dense and occasionally difficult And the Glass Handed Kites is old-fashioned only in the sense that it's meant to be eaten in a single sitting. This is not a single-driven record — though "Special," with its bouncy, moody chorus and octave vocal delivery, sounds like an emission from a time machine parked dead center within the heydays of early-'90s alternative rock — rather, it's a single organism. Kites takes the wisdom and volatility of the Delgados ("Chinaberry Tree"), the sonic scope of Sigur Rós ("White Lips Kissed"), and the angular guitar attack of early Ride and Dinosaur Jr. ("Circuitry of the Wolf") and melds them all into a cathartic post-rock epic that's so electrifying and unpredictable that it's almost impossible to take in with one or two listens. Fans of OK Computer-era Radiohead, My Bloody Valentine, and Disintegration-era Cure will find And the Glass Handed Kites one of the most breathtaking things to come along since the dawn of the dream pop/post-punk genres themselves.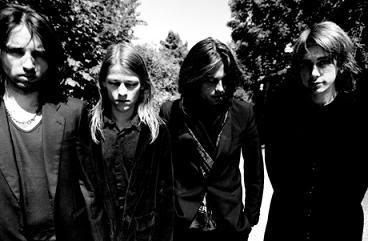 Download links
-
http://www.savefile.com/files/355263
(2 songs just for reviewed purpose. Like it? please purchase the album. It deserves your money. Thanks!)
Where to buy
-
http://www.recordstore.co.uk/mew
/