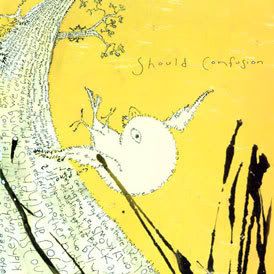 Indie-rock singers recommended--Brandon Patton
Who is Brandon Patton?
The recent story..
Brandon Patton's solo career was born from the ashes of the band three against four. The Boston area trio broke up in 2000 and Patton moved to San Francisco, where he ended up playing bass for Matt Nathanson, Solea, and John Vanderslice. Patton released the album "Should Confusion" in 2004 on his own label, then moved to Brooklyn, NY. Buzz for the album began with glowing reviews from small websites like kweevak.com and indie-music.com, and grew into an invitation to play at the Newport Folk Festival and a nomination for "Album of the Year" by the 2004 Independent Music Awards. Soon after, an internet radio station show called "Indie Pop Rocks" on SOMA.FM started spinning the song "What's the Worst That Could Happen," and BBC America aired it as well. Patton's name started showing up on myspace.com lists and getting downloaded off CDBaby.com and iTunes. Colleges started calling him to come and perform. He eventually signed a publishing deal with ACM Records. He is currently working on his next album, which will be released on his own label, Merlin Pool.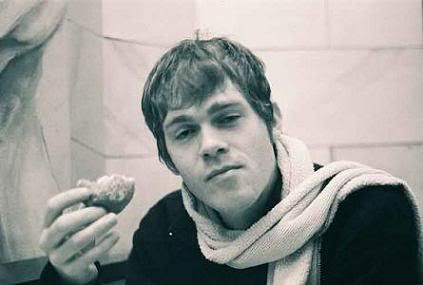 The Long Story…
Brandon Patton fell in love with recording himself at the tender age of four when his mother brought home a dictation machine. He would also play drums along to Beatles records, using whatever kitchen implements he could find. At age 10, unsatisfied with "Casey Casem's American Top 40," he started keeping a weekly list of his own American Top 15. When he was 11 years old a composer rented a room in his mother's house and helped him write his first song for his mother, entitled "I'm Not Your Slave," an ode to taking out the garbage. Brandon Patton's music aspirations started in junior high school, when his father bought him an electric guitar with Eddie Van Halen stripes and he formed a band with his friends. They couldn't play very well, but they knew that rock music was supposed to be controversial, and they penned songs such as "Fuck the Nun," and "Fetus Burger." Soon Patton acquired a "four track machine" and some books about home recording and taught himself the basics. As a teen, Patton was exposed to the Minneapolis music scene of the late- eighties/early-nineties, which exported such artists as the Replacements, Prince, Husker Du, the Jayhawks, and Walt Mink. There was also a vibrant DIY underground of zine writers and indie bands who would brandish the word "sellout" and discuss politics in independent coffeehouses and alternative art galleries. In high school, after a girl he dated was left in a coma after a car accident, his music took a more serious turn, and he acquired a taste for acoustic songwriting.
In college, his musicianship developed and he studied any and all music he could find. He started hanging around a group of ethnomusicologist graduate students and soaking up their worldly music knowledge. He was introduced to avant-garde and jazz, but resisted becoming a disciple like many of his peers. In his own writing, he ended up turning toward the rock and pop of his youth. "I got obsessed with trying to figure out who I was in the midst of all of these new influences," says Patton. "I realized that being a singer-songwriter was a more authentic expression of myself than trying to imitate the music of other cultures and other genres."
After college, Patton found summer work playing happy island music for tourists on Cape Cod, but quickly realized he was on a fast track toward soul death, and afterward became a hermit for a year in western Massachusetts, where he recorded his first album, "Nocturnal." He purchased a UPC code and released it on his own label.A year later, he formed the hard rock trio three against four with guitarist Anand Nayak (currently of Rani Arbo and Daisy Mayhem). They befriended a mixing engineer one day after wandering down a dirt road and stumbling upon Mark Alan Miller (of Out Out), who had worked with nearly every rock group in Western Massachusetts, including area royalty J.Mascis. Patton and Nayak developed a collaborative routine with Miller, recording their songs at their home studio and then bringing in the tracks for mixing at Miller's now legendary Slaughterhouse Recording Studio, housed in an actual slaughterhouse. Their first album was titled "Some of us are Here" (1998), a reference to their continuing search for a permanent drummer (and also a skit from Sesame Street). It was, like all of Patton's projects, a wildly eclectic album, veering from oversexed blues-rock to literate acoustic balladry to spastic manifestos to spooky funk to polyrhythmic, mournful indie rock.Three against four eventually found their drummer, the hard-hitting Jay Skowronek (currently of Maxeen) and started to go on self-booked tours.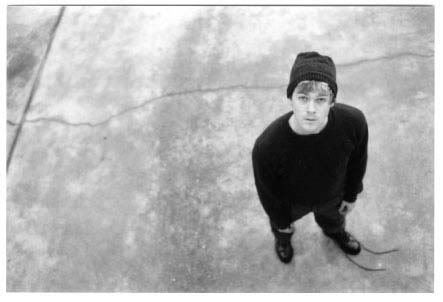 By 2000 the group had built up a following, "awkwardly schmoozed it" at the Sundance Film Festival, placed music in "an assy Hollywood movie," and been "coughed on by many a skeevy bar hag." Their year as underpaid road warriors doing the unglamorous grind of self-booked shows had a musical impact. They started to write edgier, angrier music. But it also started to wear away at the band's morale. They returned to the studio and started recording a harder, louder rock record. But the band eventually split up in the midst of recording. When Dan Cantor, a producer from Boston (Hummer and Jim's Big Ego) heard the tracks they had abandoned, he jumped in and helped catalyze the band to soldier through and finish the record. The album became their swan song and they became more creative with the studio, spending almost a year recording and re-recording an album they all knew they would never tour behind to support. "Hey, Sparkle Eyes" (2000) was the result. A record of extremes, the sounds vary from heavy distortion to sparkling clean electric tones, the mixes from dense to spacious, and the emotions span from bitter disappointment to frivolous mania. ACM Records offered the band a publishing deal once the album was finished, and although the band never reunited, songs from "Hey Sparkle Eyes" found their way into the soundtracks of several shows, including "Monster Garage (Discovery Channel) and RealWorld (MTV)."With three against four a thing of the past, Patton again focused on his solo career, fled the East Coast, and holed up on a ranch in Arizona for five weeks to write new material. Over the next three years, Patton shuttled between Boston and Northern California writing and recording his songs. At the same time, he worked as a sideman for Universal Records artist Matt Nathanson and toured with Solea (featuring ex-members of Samiam) who had a spot opening up for Rival Schools.
"Should Confusion," completed in the fall of 2003 and released in 2004, is a chronicle of the journeys Patton has undertaken since striking out on his own. The difficulty of long distance relationships ("3100 Miles") stark self-appraisal ("Counting the Paces") and memories of an abused friend ("What's the Worst That Could Happen?") mingle with lighter notes on classroom fantasies ("Auspicious Moment") and the unreliable nature of infatuation ("Did That All Before.") The album's music is equally diverse: "3100 Miles" mixes world and electronic elements with a New-Orleans-style horn section, "What's The Worst" breaks into a galloping rock-chorus, and "Did That All Before" has a twenties-jazz arrangement complete with stride piano, superimposed over an alt-country sound. The threads that run throughout are Patton's thoughtful, honest lyrics and his acoustic guitar playing, which varies from expressively simple to fiercely rhythmic. Like some found diary from a lost wanderer, Should Confusion is a collection of heart-sore longings and manic freak-outs that capture the difficulty of steering when you can't find the wheel.Patton also recorded a song for the tsunami-relief fundraiser CD "Indie Pop Cares A lot."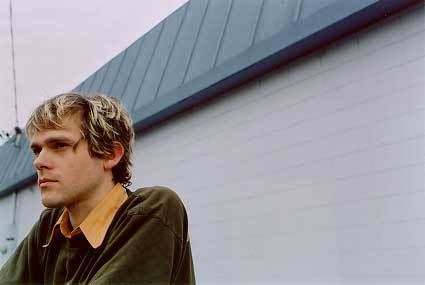 Watch his video--3100 Miles
http://www.brandonpatton.com/media/brandon_patton_-_counting_the_paces.mov
Download his album--Should Confusion
You can download the whole album in his offical site freely.
http://www.brandonpatton.com/shouldconfusion.html
Where to buy?
http://product.half.ebay.com/_W0QQprZ51082995QQtgZinfo