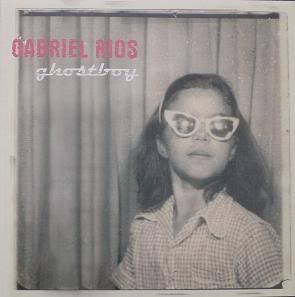 Artist-Gabriel Rios
Album-Ghostboy
Release Date-Dec 11, 2005
Label-Play It Again Sam
Format-mp3
Size-58m
Quality-320kbps
Tracks-1. Intro2. La Gran Siesta3. Bones Bugalu4. Let It Go5. Victor6. Unrock7. Broad Daylight8. Catastrofe9. Cincomanos10. Ghostboy11. Carlito12. Santera13. Badman
Biography-As a child Rios was member of a church choir, and his father taught him to play the guitar. After finishing high school in 1996 he moved to Ghent (Belgium) to live with his girlfriend, whom he had met while she was on holiday in Puerto Rico. For a short time he also lived in Los Angeles. In Ghent he joined the art academy; eventually deciding on becoming a professional singer/songwriter, although still being interested in painting.
Rios started the band The Nothing Bastards, and a few years later the more Latin inspired L. Santo. Alas!. His debut solo album, titled Ghostboy, was released in 2004, followed by his live album En vivo one year later. He has garnered considerable solo success in Belgium, even being chosen "Best Belgian Singer" by readers of the Flemish weekly Humo in 2006.
His music is a mix of different styles: rock, punk, hip hop, and salsa.
Official Site-
http://www.gabrielrios.be/

Product-
http://www.last.fm/music/Gabriel+Rios/Ghostboy
Download-
http://www.savefile.com/files/1521958
(The file is uploaded by myself . Please download it as soon as possible. Don't forget to help me to click the advertisement above. )